SmartHANDS™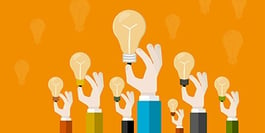 The Missing Link has a team of highly certified, trained and efficient engineers on hand to help your team and business when you need it most. Fluctuating demands, tasks, one-off projects or gaps in the roster can leave you short staffed at critical moments. Relieve pressure on your IT staff at these busy times by utilising our SmartHANDS™ service.
SmartHANDS™ gives businesses the option of hiring our skilled engineers for short periods of time when they need it most. Having the expertise required, only when you need it most, makes it easier to control costs and ensure your staff are always working on their primary objectives. Our engineers are there when yours can't be.
When can we help you?
One-off IT projects
Staff augmentation at busy times
Leave/ roster cover
Specialised technical projects
Increased man power on day-to-day tasks
How can we help you?
Level 1, 2 & 3 support requirements
Network administration tasks
Infrastructure installations and configurations
Any technical requirements and troubleshooting
To utilise our SmartHANDS™ service call us on 1300 865 865 or fill out the below form and someone will be in contact with you shortly.