Airtame 2 Authorized Reseller in Australia
The Missing Link are continuously innovating to help you meet your IT needs, hence we have partnered with Airtame for all your wireless streaming requirements. We are Airtame's authorized reseller in Australia, so you can buy from us worry-free.
Airtame 2 is a small device that plugs into the HDMI port on your TV or projector. Connect it to your Wi-Fi network to wirelessly mirror your entire desktop or share a single window, present from mobile devices, stream to multiple screens and more. It is built for enterprise and schools environments where it supports a number of features other wireless streaming solutions do not such as WPA2 Enterprise, Ethernet connections for noisy WiFi environments (separate adapter required), Access Point mode, and connect with IP.
Airtame 2 works with all major platforms including Windows, Mac, Chrome, Linux, iOS, and Android. All you need is an Airtame device connected to your TV, to wirelessly stream using the free Airtame app or iOS devices can use Airplay with no app needed. No need to plug anything into your computer or mobile device.
Airtame's Power over Ethernet (PoE) Adapter is now available in Australia! The Airtame PoE Adapter provides a single cable solution that will simplify your setup. The PoE Adapter will boost your Airtame's reliability and performance up to 5 times faster than a regular Wi-Fi connection. There's a reason why IT administrators prefer this system, especially if your Airtames are hiding in hard to reach places. No need to install extra power outlets, all that's required is a PoE-enabled network switch.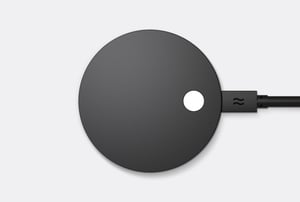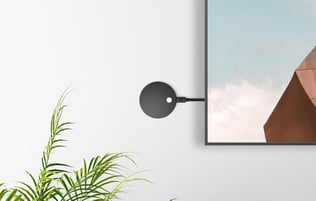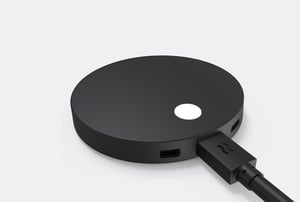 With our Airtame Homescreen, you can customize the display screen to show custom images, websites, and dashboards for KPI and digital signage. There is a more powerful CPU for faster loads times and transitions, and a WiFi chip that is 2x more powerful. The device is compatible with Kensington locks to allow a physical security setup in your room during installation. The enhanced memory of 2GB allows for quicker firmware updates, and more complex content streaming. See the comparison chart below to see how the Airtame 2 fares against its major competition: