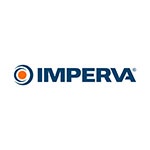 IMPERVA
Partnership: Premier
Offering: Advanced application and data security for Web, Database, File and SharePoint applications.
Imperva is the pioneer and leader of the third pillar of enterprise security "Data Centre Security". The SecureSphere platform fills the gaps in today's security left by traditional endpoint and network defences. SecureSphere is an integrated, end to end solution that directly protects high value applications and data assets in physical and virtual data centres which streamlines and provides a cost effective route to regulatory compliance & establishes a repeatable process for data risk Management.Powering the SecureSphere Data Centre Security Suite is a common platform that provides flexible deployment options, unified management, deep analytics and customizable reporting. The SecureSphere platform enables enterprise scalability and accelerates time to value.
Underscoring Imperva's commitment to Data Centre Security excellence, the Imperva Application Defence Centre (ADC) is a world-class security research organization that maintains SecureSphere's cutting edge protection against evolving threats.

With SecureSphere you can:
Protect data location in Databases & Files, in physical or virtual data centers
View and analyse rights, control access & monitor data usagefor all users, including privilege users
Block threats targeted at web applications
Virtually Patch Web Applications Database Vulnerabilities
Enable cost effective regulatory compliance
Protect against business disruption from serious attacks and improve the ROI of enterprise Security
Securesphere is built on a powerful platform that enables:
Flexible deployment options
Unified management
Deep analytics
Customizable reporting
Enterprise scalability
SecureSphere is backed by the Imperva Application Defense Centre (ADC, a world-class security research organization the maintains the product's cutting-edge protection against evolving threats)