The Spectra Alliance makes remote work as simple and secure as on-premise work.
The Missing Link is proud to deliver you unparalleled protection from the global Spectra Alliance: best of breed cybersecurity encompassing a powerful union of 4 of the world's most innovative IT security solutions.
To get started, evaluate your security posture now with our Workforce Security Assessment.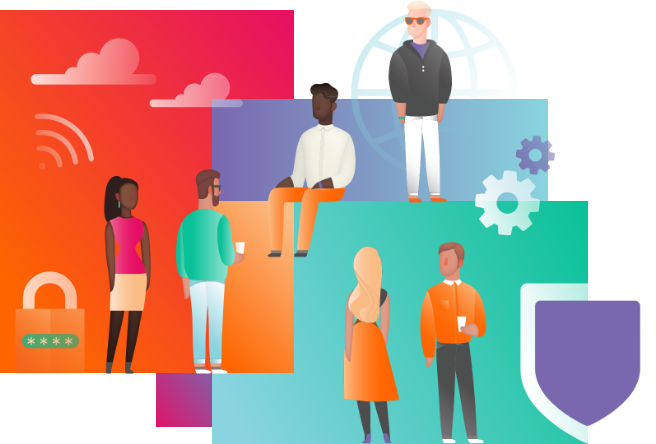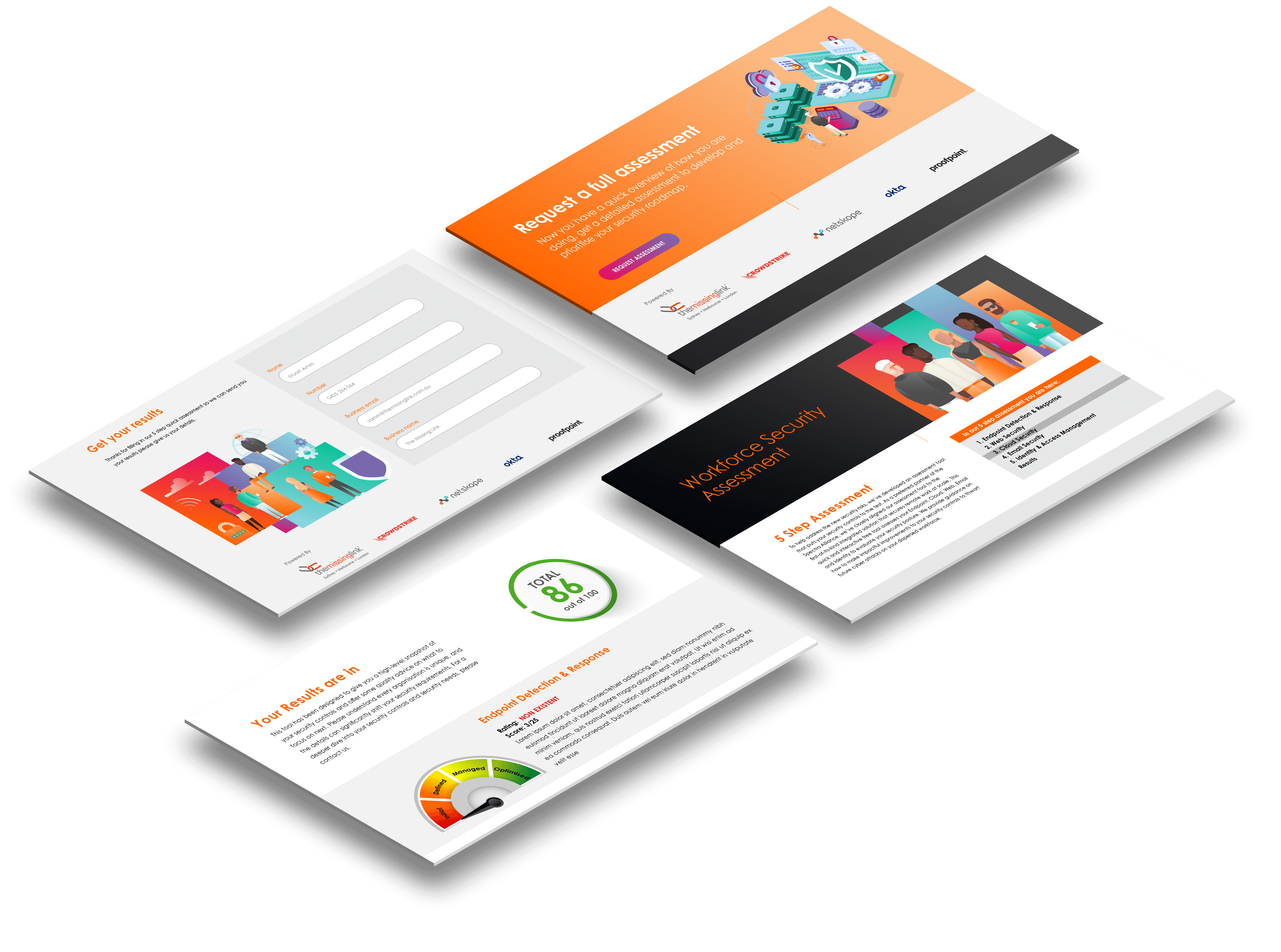 Assess your cyber security controls now
Take our quick and easy assessment to evaluate if your security controls are keeping pace with the evolving threat landscape. We focus on your Endpoint, Cloud & Web, Identity, and Email to provide guidance on how to make impactful improvements to your security controls to thwart future cyber attacks on your dispersed workforce.
What is the Spectra Alliance?
The Spectra Alliance is a first-of-its-kind integrated solution that securely enables remote work at scale.
The most important thing to understand about the Spectra Alliance: it's not a fancy marketing exercise. The engineering teams from 4 best-of-breed, industry-leading cybersecurity vendors have done the hard work of integrating their solutions extremely well together into a formidable whole.
CrowdStrike, Netskope, Okta, and Proofpoint have together identified zero trust architecture as a founding principle in a post-pandemic world, and they are effectively writing the book for this approach, globally.
These four best-of-breed tools give you a unified, proactive, continuously evolving security solution that can scale easily.
With the Spectra Alliance and The Missing Link working together - we'll help keep your workforce productive while maintaining business continuity, supporting uninterrupted compliance as we help protect your data no matter where it is or goes.
Powered by the

SPECTRA ALLIANCE
How does The Missing Link help you navigate the alliance?
The Missing Link is your Australian portal into the unprecedented benefits of the Spectra Alliance. As a preferred partner, we work closely with all four vendors in the Alliance.
We believe customising any solution to your precise needs is absolutely fundamental for achieving the right outcomes and security posture. Unlike some providers, The Missing Link goes beyond a one-size-fits-all solution to better support your business and IT goals. Expert consulting, engineering, and bespoke solutions is what set us apart.
The IT solutions and security landscape can get confusing. It's easy to get lost in the technicalities of various vendor solutions. But The Missing Link can help.
Quick Facts:
your partnership checklist
The Missing Link's security team is the most certified in Australia, and one of the country's most awarded IT companies.
The Missing Link is a preferred partner for all four vendors in the Spectra Alliance with experience implementing each of their solutions.
Only The Missing Link can offer you a Workforce Security Assessment.
Together we're better -
get in touch today
The Spectra Alliance is among the most promising developments ever in cybersecurity. With our service levels and commitment to customer partnerships, you can trust The Missing Link to help you more effectively navigate the IT security landscape.
Get in contact with any questions, and our consulting team will be in touch.